COTTAGE DESCRIPTIONS

All cottages have use of the launch ramp and docking at no extra charge.
All cottages have a fridge and stove, coffee maker, toaster, pots and pans, dishes and cutlery, indoor table and chairs, living room section with satellite or cable TV,
flat screen TV's in the cottages , 50 inch TV's in the 3 bedroom cottages,
outdoor picnic table and a charcoal BBQ: all cottages have wireless internet
3 Bedroom Cottages ( 8 persons maximum including children )
.
The 3 bedroom cottages are set up more like a house. There are 3 bedrooms with 1 double bed in each. There are 1 and 1/2 bathrooms
There is a larger living room area with a 50 inch flat screen TV with several cable packages, we offer wireless internet. There is a double sized futon bed for additional sleeping.
There is a dining area which over looks the deck and St. Lawrence River view. These cottages have been re-done with hardwood floors throughout the cottage.
These cottages have a good sized kitchen. The kitchen has a fridge, stove, microwave, coffee maker, toaster, and all the dishes, pots and pans, and cutlery.
Each cottages comes with a stand-up fan.
These cottages have a nice deck with an outdoor picnic table. There are private docks and a fish cleaning table for the 3 bedroom cottages.

. ..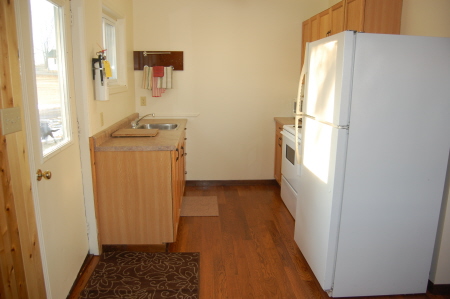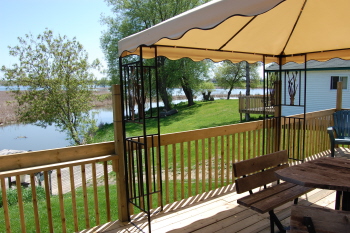 . ..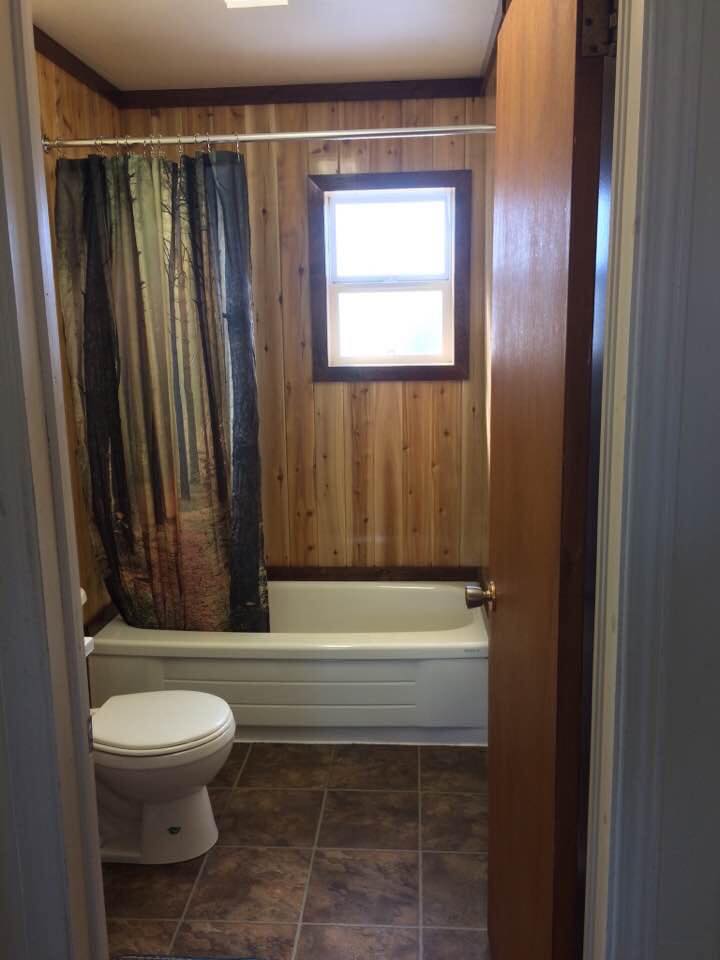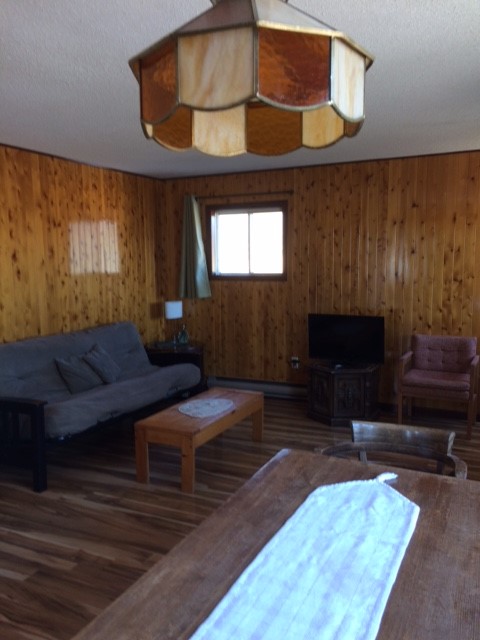 ---
1 and 2 Bedroom Cottages ( 2 to 5 persons maximum including children )
The one bedroom cottages have two double beds in the same room with a curtain you can pull across to separate them. the living room section has a small couch not suitable to sleep an adult,
therefore they are rated for 2 persons maximum ( including children), if you are more than 2 persons you will rent a 2 bedroom.
The two bedroom cottages have the same layout, although they are all round larger. Most of the 2 bedroom cottages have a nice big deck with a great view of the waterfront on them with a picnic table.
The two bedroom cottages have two bedrooms with one double bed in each room.
The living room section has a full sized couch or daybed which is suitable to sleep one adult, and therefore they are rated for 5 persons maximum ( including children).
All cottages have wireless internet. Each cottage has Satellite TV with several packages and a flat screen TV.
These cottages all have a full kitchen, with fridge, stove, ( no microwave ), coffee maker, toaster, pots and pans, dishes and cutlery. There is a living room section with satellite TV.
Each cottage comes equipped with a stand-up fan.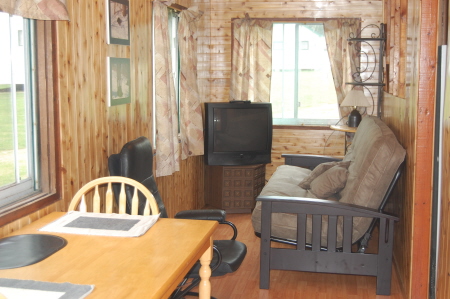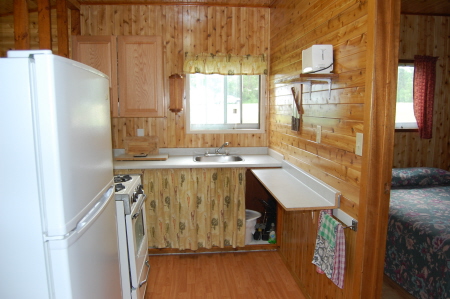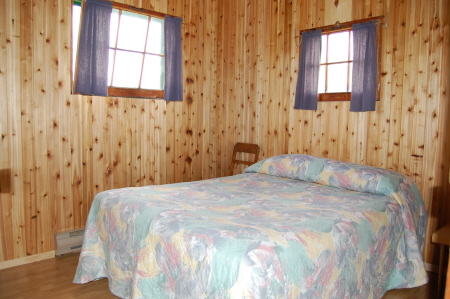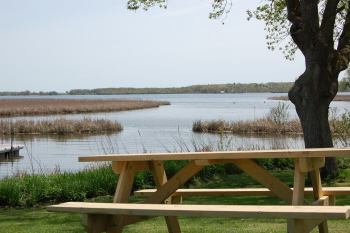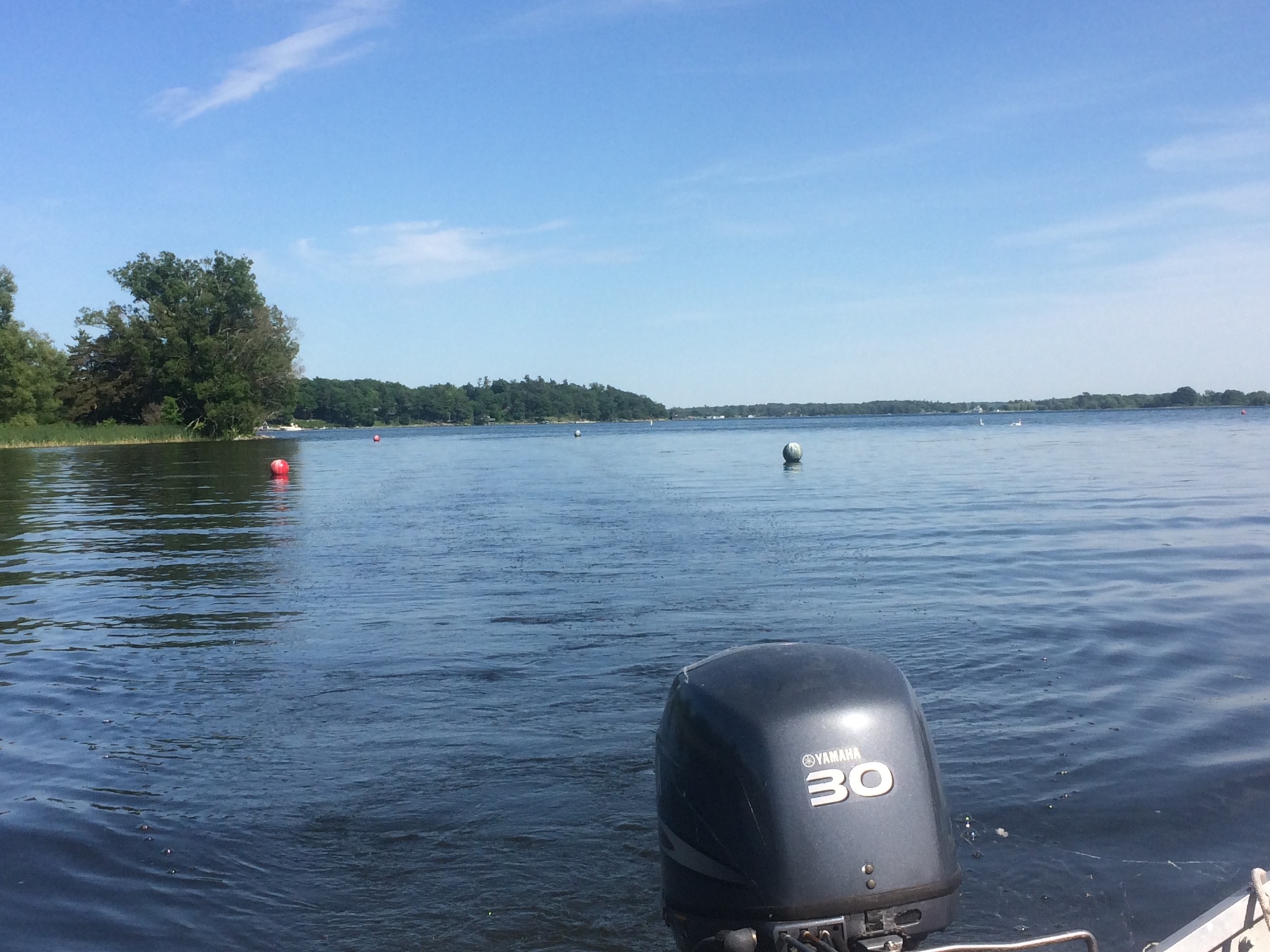 All cottages come with an outdoor picnic table and a dock spot or private dock, plus use of our launch ramp.
---

Spencer's cottages has great protected docking. The docks are only a few years old. The docks are 8 ft. wide. Since our place is in a bay there is no wave action, no matter what the weather is like. So sleep well boaters, your boat will be safe at our docks in all kinds of weather. Spencer's also has a properly made cement boat launch. The launch makes things very convenient for our cottagers. Launching and docking are included for free with the cottage rental.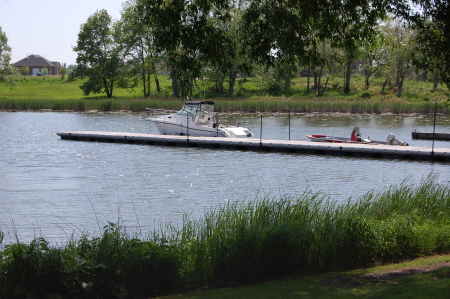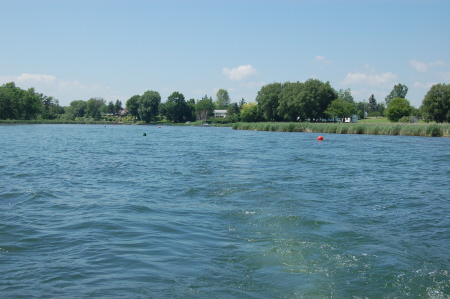 One of the docks for the cottagers our marked channel in and out of Spencer's
Spencer's Cottages has fish cleaning tables with running water,

Fishing for bull-head right off the shore in the month of May is fantastic, and is typically what most of the May customers do. other fish such as perch, rock bass some small mouth bass and pike can be caught off the dock, and that is great to keep the younger ones entertained. The larger, and trophy fish are caught in deeper water. We are fishermen ourselves at Spencer's Cottages, so we can show you fishing spots and techniques that will help you along to catching that big one.
There are beaches in every direction from Spencer's. Gananoque has a new deep water swimming dock and beach and 5 miles towards the city of Kingston is Grass Creek Park which is a free beach and park with picnic tables and BBQ's. There are many Park's Canada Islands where there are natural sand beaches or flat swimming rocks as well as small cliffs to jump off. Spencer's is within a 10 minute boat ride to 5 of these islands with a few more just 10 more minutes away. Most of our clients enjoy the 1000 Islands through boating.
Mermaid Island, Parks Canada, swim, hike, picnic, fish
Try your luck at the new 1000 Islands Casino, there are slots and gaming tables. Gananoque has a drive-inn and a movie theatrer ( Boulevard Cinema), and live theatre ( 1000 Islands Play House and the Royal Theatre). There are boat tours through the Islands and a boat tour that will take you to Boldt Castle. Ask us how to take your own boat to Boldt Castle we are happy to advise you of all the fun stuff to do with your own boat. Gananoque has plenty of restaurants, shops, and a few pubs. Kingston is 15 miles to the west with terrific night-life, sightseeing, and shopping, and more theatre and cinemas, so there is no shortage of things to do.